throw a healthy, plant-based party!
juice junkies offers healthy, plant-based options for your entertaining. dips and spreads, party platters, soups, salads, drink mixers and even our famous veggie meetloof and mushroom gravy! check out our options below: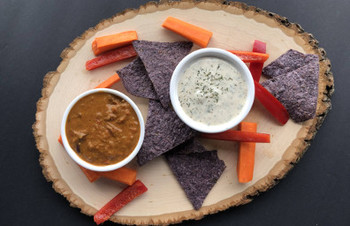 party dips and spreads:
chili con queso – our veggie texas 3 bean chili and red cheese mixed together to make a delicious chunky, cheesy dip! 16oz - $9
chipotle ranch dip – the perfect dip for your favorite veggies or chips! 16oz - $9
roasted red pepper cheese spread – spread this on crackers or make tea sandwiches. 8oz - $8.5
sun-dried tomato hummus – the best in town! creamy and full of flavor! 8oz - $8
want us to prepare your party tray for you? you pick the dip or spread of your choice with
veggies and crackers/chips ready to enjoy on a party tray. additional - $20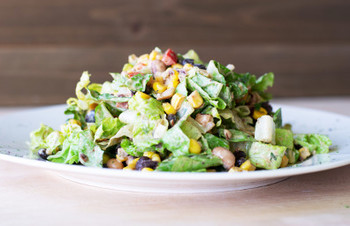 salads:
your salad will serve 4 - 6 people and come packaged in bulk containers. $32
fiesta salad – organic corn, bean and veggie mixture, with romaine lettuce and served with our chipotle ranch dressing…sprinkled with blue corn tortilla chip crumbles.
asian salad – organic red and yellow bell peppers, shredded carrots and sesame seeds served with kale and romaine with our sesame ginger dressing.
kale salad – organic cherry tomatoes, red grapes and cashews with kale and served with our poppy seed dressing.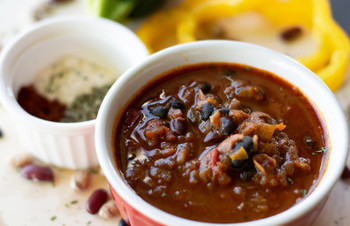 soups:
1 quart container serves 3 - 4. $12

carrot ginger - a silky, soothing blend of carrots, ginger and house spices.
green lentil – lentils, organic veggies and aromatic spices cooked in a rich veggie broth.
texas 3 bean chili – lots of organic veggies and beans, simmered in our warm texas style chili spices.

 
main course:
looking for something other than meat for your main course? look no further.
vegan "meatloaf" for 4 - 6 $25 (contains walnuts)
we call this our meetloof and it is loaded with tons of roasted veggies, a light mix of brown rice, gluten free bread crumbs, walnuts and delicious spices. no fake soy meat or gluten!
mushroom gravy for 4 - 6 $8
a rich, brown mushroom gravy. yep… your guests will be licking their plates… have your phone set on photo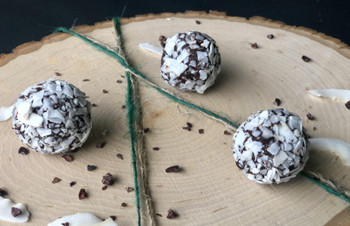 dark chocolate coconut truffles
organic dark chocolate, cocoa butter,
coconut and and a touch of sweetness
will make your guest feel very, very special

pack of 3 - $6


 
organic drink mixers:
use our organic cold pressed juices to make festive cocktails for your guests!
moondance mimosas - just add champagne
foxy lady greyhound – just add vodka (salt the rim and make it a salty dog)
oh darlin' margarita – just add tequila and a lime
light my fire contemporary bloody mary – think sangrita! just add vodka and tomato juice.