let us do the planning for you and help you reach your goals! choose 3,
use code "JUICE" at the checkout for 15% off!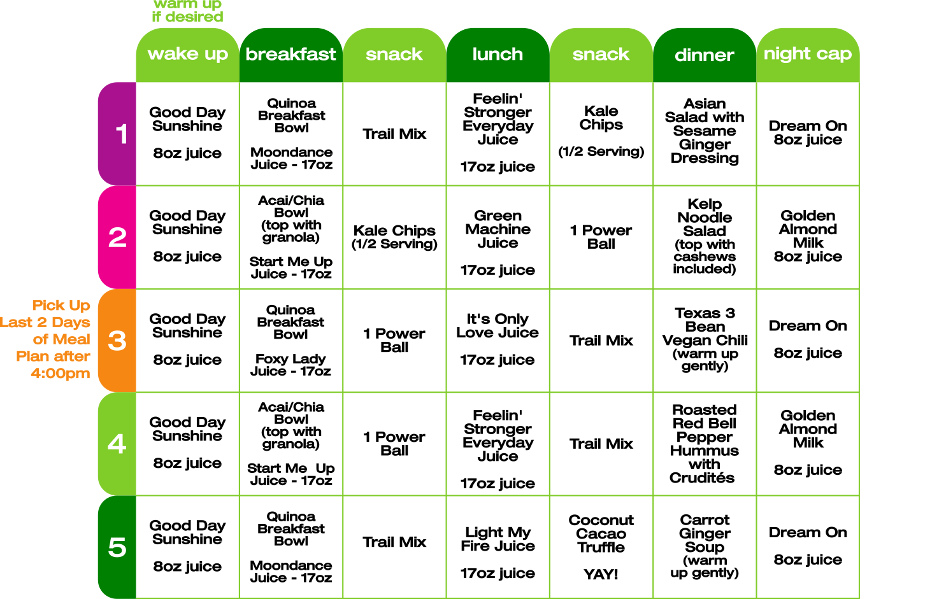 average calories per day is 1,200
you'll enjoy vibrant juices AND delicious meals made in house
with the highest quality organic, plant-based ingredients available. 

Orders must be placed 48 hours in advance and are available for in store pick up Monday after 4:00pm through Friday 6:30pm.
5 day meal plans require multiple pick up days. we will contact you to confirm your pick up days.
Substitutions! Please call the Fort Worth or Keller location to place your order, if you would like substitutions.
Juice cleanses and meal plans are non refundable.
Thank you!