blueberry - the king of antioxidant foods
which superfoods are best for us?
on the "health food market" there are many superfoods, nature remedies and ideas on how to take the best care of your health… with the variety of choice and ever changing food trends it's hard to decide which superfood is best for you and your loved ones. at juice junkies we strongly recommend that you eat all the fruits and veggies you can get but this month we want to draw your attention to blueberries!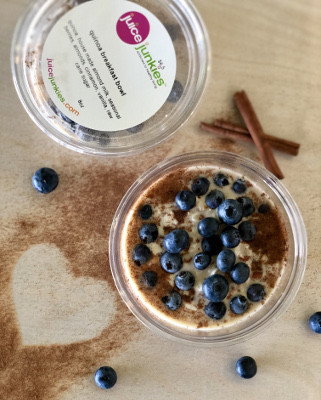 very multitasking berry!
blueberries are among the most nutrient-dense berries. high in fiber, lots of Vit C, Vit K and minerals. they have been shown to directly increase antioxidant levels in your body! because blueberries are high in antioxidants, they can neutralize some of the free radicals that damage your DNA.
blueberries appear to have significant benefits for people with high blood pressure, which is a major risk factor for heart disease. can help improve brain function and memory. a study of people with insulin resistance showed that two blueberry smoothies daily caused major improvements in insulin sensitivity.
blueberries are incredibly healthy and nutritious. they boost your heart health, brain function and numerous other aspects of your body.
what's more, they're sweet, colorful, low in calories and easily enjoyed either fresh or frozen.
 add blueberries to your superfood bowl, smoothie, salad and enjoy the wonderful benefits!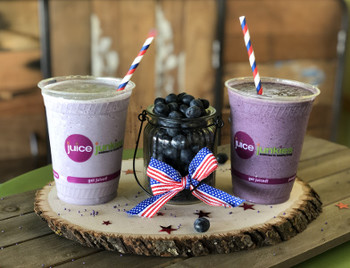 the smoothie soo good you won't believe it's healthy ;)
while creating our july smoothie of the month we had in mind the best summer dessert flavor combined with the perfect breakfast ingredients… blueberries, banana, almond milk, coconut water, gluten-free granola, cinnamon & vanilla. enjoy!
check our full smoothie menu