be strong and beautiful with oranges!
boost your immune system and be strong and beautiful with oranges!
oranges are among the world's most popular fruits, as they're both tasty and nutritious. they are a great source of vitamin c, as well as several other noble vitamins, minerals and antioxidants.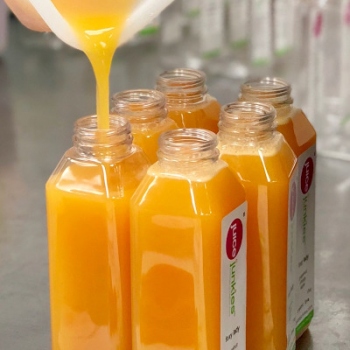 let's look at some of the amazing benefits:
 
oranges protect your cells by disarming free radicals and preventing damage 

vitamin c contributes to

collagen production

.

collagen

supports the skin, promotes wound healing and improves skin strength.

slows the advance of age-related

macular degeneration

(amd), a leading cause of

vision loss

boosts your

immune system

big time with antiviral and antimicrobial benefits.

also high in calcium, oranges help keep your bones, organs and muscles strong
juice junkies offers several delightful ways to get your orange fix.
juice blends with orange juice include moondance, foxy lady, light my fire, miracle cure and sun king. you will also find freshly squeezed oranges in our waterloo sunset smoothie. add orange juice to any of our wellness shots for that extra boost of vitamin C!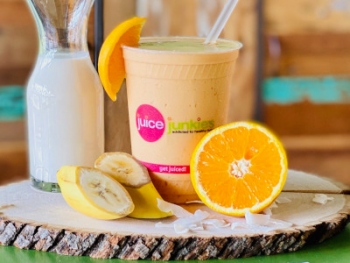 our smoothie of the month is all about the orange…
the orange creamsicle! oranges, almond milk, bananas, mango, sweet potato, vanilla, coconut and cane sugar. it's dreamy ☺ check our full smoothie menu!
come get your health on. love and peace!