take care of your skin - it protects you from the world :)
the skin is the largest organ in the human body and it has a very important task - to protect us from the world ;) during the course of the day, our skin encounters all kinds of irritants and damaging substances. whenever our diet is lacking in healthy nutrients the skin reacts faster than any other organ… our complexion worsens, we start losing hair, nails become dry and brittle. what can we do on a daily basis to make sure our skin gets all the essentials?
choose a strong ally - pineapple!
pineapples contain a unique group of enzymes known as bromelain and are loaded with healthy antioxidants. the combination of bromelain, antioxidants and other key nutrients found in pineapples makes for some impressive natural beautifiers! :) keep your skin looking bright, even, and healthy by simply adding pineapple to your diet!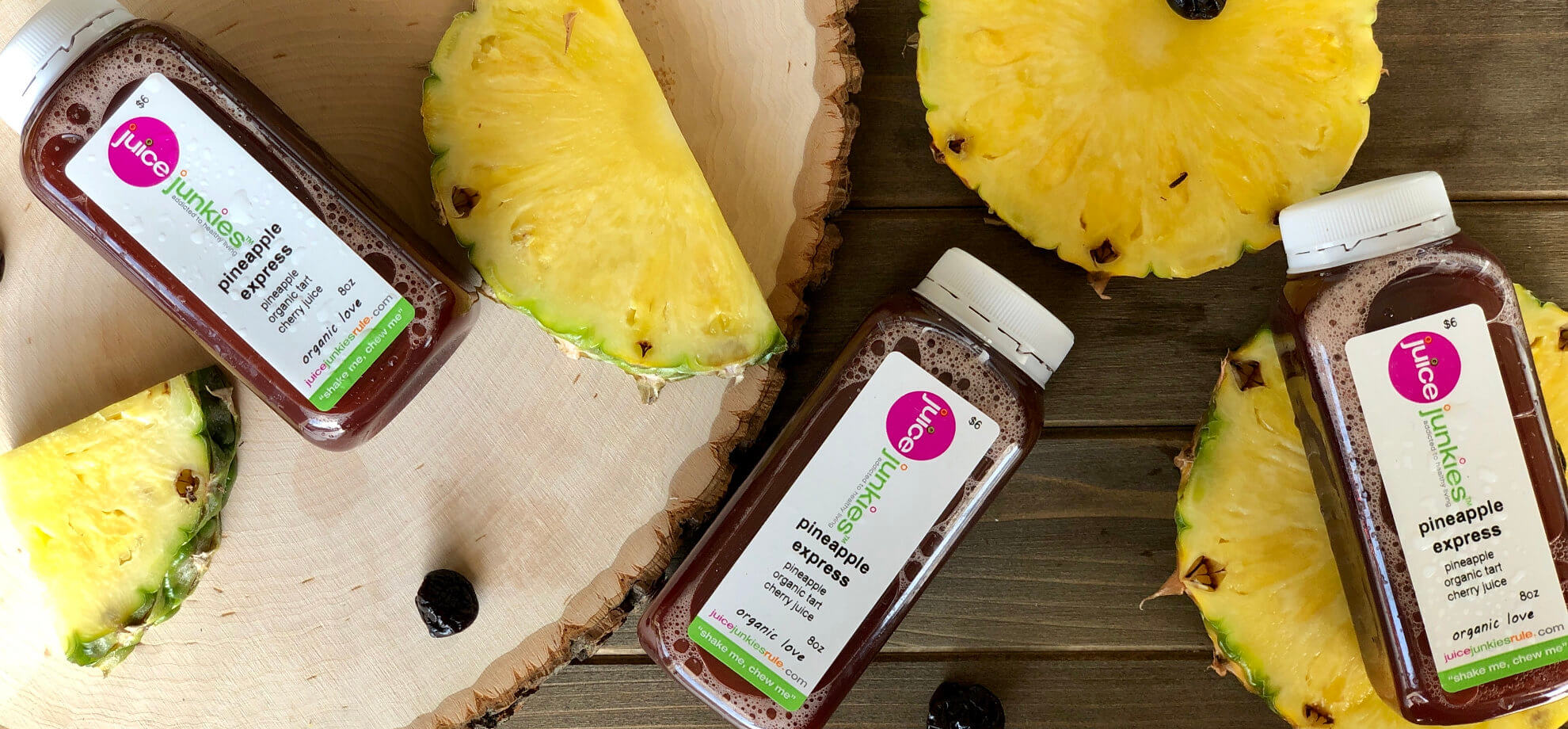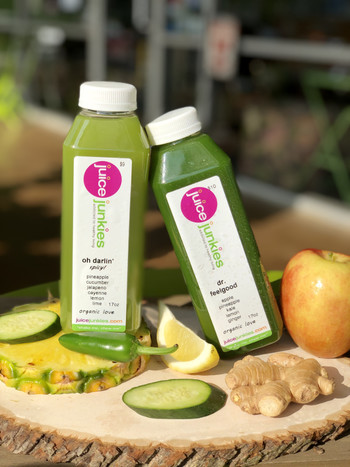 complexion
the presence of bromelain enzymes helps in acne treatment and healing of skin problems. bromelain makes the skin firm and flexible and provides elasticity.
healthy teeth & gums
munching on pineapple slices helps to whiten teeth and the enzyme bromelain helps keep plaque away and fights gingivitis.
healthy hair
pineapple strengthens your hair follicles. the large amount of vitamin C and antioxidants will improve your hair's elasticity and thickness.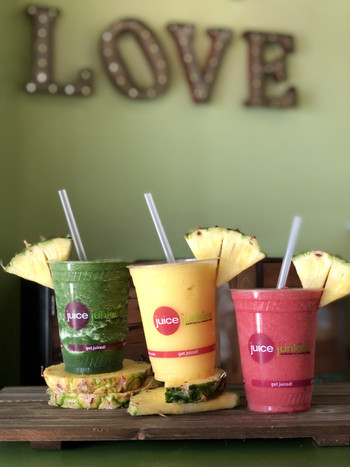 healthy cuticles & nails
brittle nails are usually due to vitamin deficiency. by eating pineapples, you are healing your nails from within. you can also use a cotton ball full of pineapple juice to rub on the tips of your fingers for beautiful soft nails and cuticles. (via Divine Caroline)
real deal pineapple at juice junkies
we love it so much we juice the ENTIRE fruit! :) why? because bromelain is found primarily in the core of the pineapple. at juice junkies you get the real deal beauty juice!
find pineapple in our delicious smoothies & organic juices!
try our newest beauty remedy - Pineapple Express! your skin will instantly fall in love with this magical pocket rocket! inside you'll find pineapple juice & organic tart cherry juice… everything you need for rejuvenation, beautiful hair, skin & nails!